The value of elearning for your business shouldn't be underestimated. This article outlines 6 key benefits of elearning and why it should form a critical component of your learning offering.
In the world of learning technologies, the latest tools and approaches tend to get the most attention: VR, AR, interactive video – the list could go on. And all of these innovations are great. But when it comes to building the foundations of your learning programme, high-quality elearning is a wise investment.
Here are 6 reasons why.
Benefit #1: Consistent and scalable
Elearning gives you the opportunity to deliver your learning in a uniform, consistent way. Other training methods, such as face-to-face training, can't always guarantee this consistency.
When your employees take the same elearning course, they all receive the same high-quality learning that you and your stakeholders have reviewed and approved for delivery. And there's no limit to the number of learners who receive that learning: it could be 100 or 100,000. Your elearning scales as you grow.
Benefit #2: Powerful journeys (in small packages)
Perhaps one of the biggest benefits of elearning is what it can achieve, even with a small budget.
With the right learning design expertise, a single elearning course can take your learners on a powerful journey that:
Communicates the 'WHY' by targeting your learners' motivations
Delivers knowledge in a concise, engaging way
Builds confidence with informal and formal assessments
All of these outcomes could be achieved via a mix of different training interventions. However, high-quality elearning can deliver them in a single package – and one that your learners have the freedom to return to any time.
Benefit #3: Easily personalisable
It doesn't matter if your elearning is created with an authoring tool or your content is fully customised. Either way, it offers simple but effective ways to deliver personalised learning paths aligned with business & career goals. This could be in the form of a diagnostic audit at the start of each program or course, which recommends topics based on the learner's current level of knowledge, skills gaps, and transferable skills opportunities.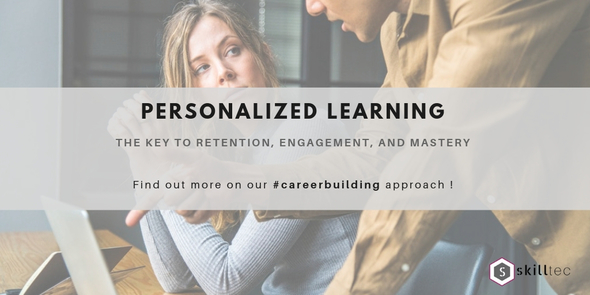 This type of personalisation ensures your learners only receive the learning they need to achieve their goals. This helps to maintain engagement, create highly relevant learning and make the best use of your employees' time at work.
Benefit #4: Flexible learning on the go
With responsive and adaptive elearning now practically an industry standard, elearning courses can easily be accessed on smartphones and tablets. This frees up your employees to learn at a time that suits them: in a gap between meetings or on their morning commute, for example.
Breaking a single elearning course up into smaller pieces of microlearning can make learning on the go even easier for your learners – and with a smart approach, microlearning is still a cost-effective way of delivering learning.
Benefit #5: Updateable
Whether you need to reflect a policy or regulation change or simply keep your learning aligned to evolving business needs, elearning can be quickly and easily updated.
This helps ensure your learning is always relevant and aligned to the needs of your business. Other non-digital training methods tend to be less agile, with a longer critical path to implement new content. This delay can have significant repercussions if your training supports key business operations, such as compliance.
Benefit #6: Easily measured and tracked
Digital learning is far easier to track than other training solutions.
Using industry standards such as SCORM or xAPI enables you to collect a wealth of data on:
Completion rates
Individual and group learner activity and performance
Weaknesses in critical knowledge or skills across your business
This data can help you measure the success of your approaches and identify learners who may need more targeted support.
Data from your elearning can also be combined with data on business performance to prove the impact your efforts are having. For example, tracking the completion of an elearning course on quality skills against quality performance targets could demonstrate that your elearning is having a measurable impact on business goals.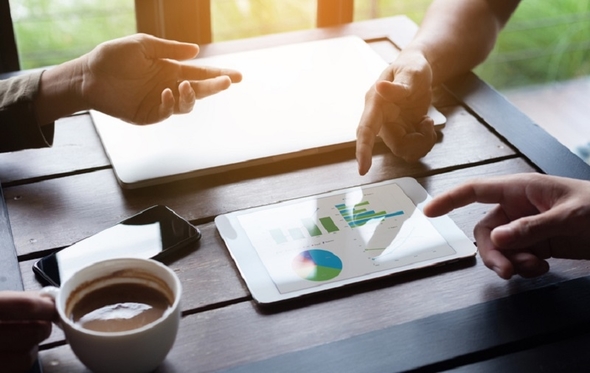 Quality is key to maximising the benefits of elearning investment !
One of the oft-touted benefits of elearning is that it is highly cost-effective ! But that's only the case if it's done right.
If the elearning you deliver is dull and uninspiring, it doesn't matter how much money you may have saved creating it. If it isn't having a measurable impact, then it isn't worth the investment. In fact, many of the benefits of elearning are lost if the solution itself isn't high-quality.
For many businesses, elearning can be a fast, budget-friendly way of delivering critical learning to their workforce. But delivering quality, as well as speed and value, is key to making the most of your investment.
At Skilltec, we know that with the right approach, right coaching partner, high-quality, effective elearning is within the reach of every business.
In the rest of this series on delivering high-quality elearning, we'll be sharing some practical ways you can increase the quality of your elearning without breaking your budget.
Feel free to connect with our #team to receive learning insight and expert tips straigh into your box !