Description
Program Overview:
Course objectives.
ITIL® Intermediate Continual Service Improvement (CSI) Certification is an intermediate level certification offered to professionals within the ITIL service management qualification program. The Continual Service Improvement Certificate is a free-standing qualification, but is also a key component of the ITIL Intermediate Lifecycle stream, and one of the modules that leads to the ITIL Expert Certificate in IT Service Management.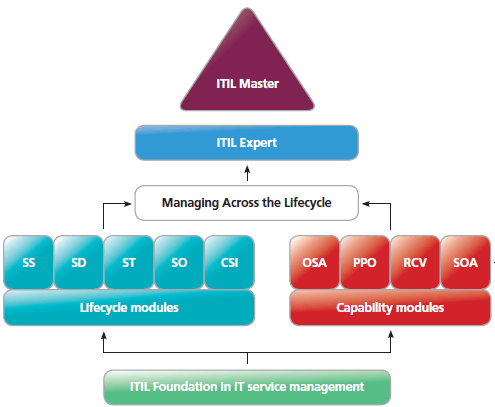 This training module and the associated exam and certificate will test and validate your knowledge of industry best practices in service management documented in the ITIL Continual Service Improvement publication.
Learning Benefits.
The ITIL® Intermediate program has a modular structure to provide expertise at every level of the IT service management lifecycle. ITIL CSI certification is a prerequisite for many key roles in the IT sector.
By the end of this ITIL Certification training you will be able to:
Define continual service improvement and describe continual service improvement principles and processes
Implement continual service improvement methods, techniques and industry best practices
Define strategies for challenges, CSFs and risk factors
Certified professionals in this field are in high-demand and their job prospects grow with their certification levels. Certified professionals in ITIL Intermediate CSI field are highly paid for their skills and expertise in the industry.
Exam & Certification : 
How will I become a ITIL® Intermediate CSI certified?
The certification is offered to candidates who fulfill the prerequisites and pass the exam. To qualify to take the exam you must first participate in a course offered through an Accredited Training Organization (ATO) or an accredited e-learning solution. AXELOS (The Accreditor) assess and license Examination Institutes (EIs) to administer ITIL accreditation and examination activities.
What are the prerequisites for this certification?
To attend the ITIL Intermediate CSI certification exam, you must be
ITIL® Foundation
certified.
Does the course fee include in examination fees as well?
Yes, the course fee is inclusive of the examination fee.